Pe 31 august filmăm episodul 14 al documentarului de running Discover the World through its Marathons la UTMB, proba OCC (ultramaraton, 56 KM, 3.500 metri diferență de nivel). Pe toată durata ultramaratonului vom încerca să creăm o poveste sportivă, culturală și istorică, iar pasionații de sport din întreaga lume să poată trăi experiența cursei oriunde s-ar afla.

Episodul 14 este încurajat de Hoka One One, Compressport, Garmin, UNIQA Asigurări, Neffos, Discovery Channel și World Class.

Povestea începe acum

Ultra Trail de Mont Blanc este, fără nici un fel de dubiu, visul oricărui sportiv pasionat de alergarea montană.

Dacă l-am compara cu fotbalul, un loc la startul acestei competiții este la fel de greu de obținut precum un bilet la "El Clasico" (Real Madrid – Barcelona). Singura diferență dintre cele două competiții este că la UTMB nu există varianta cumpărării biletului pe piața neagră.

Pentru UTMB trebuie să transpiri și să fii norocos. O combinație ciudată, am putea spune, însă una care mobilizează zeci de mii de oameni în fiecare an. Transpirația apare cu mult timp înaintea cursei propriu-zise, căci pentru participarea la UTMB este necesar să alergi curse de calificare pentru a strânge suficiente puncte. Norocul intră în joc la tragerea la sorți. Nu este suficient să fi alergat cursele de calificare, ci trebuie să ai bafta să fii extras pentru a participa.
Condițiile de participare nu sunt tocmai la îndemnână, însă acestea fac toată experiența mai frumoasă.

Comparativ cu maratoanele de șosea, șansele de a alerga la UTMB pot fi comparate cu șansele de a prinde un loc la linia de start a maratoanelor de Berlin, Tokyo, Londra, New York, Boston sau Chicago, unde în fiecare an sute de mii de oameni speră să fie trași la sorți pentru a alerga una dintre cursele din circuitul Abbott World Marathons Majors.

Radu va filma alerga și filma întreaga cursă, iar misiunea este departe de a fi una ușoară. Deși cursa în sine reprezintă un efort mare, provocarea cea mai mare pentru Radu va fi să reușească să vorbească în tot acest timp și să înregistreze informațiile despre competiție.

Aproximativ 8.000 de alergători profesioniști și amatori vor porni în cele 4 probe ale competiției: UTMB, CCC, OCC și PTL. Organizatorii promit o "experiență extraordinară" atât pentru concurenți, cât și pentru susținătorii acestora. Nu în ultimul rând, se pune accentul pe experiența internă a fiecărui alergător, care va lupta din răsputeri pentru a-și împinge limitele și pentru a trece peste obstacole greu de imaginat. Peste 2.000 de voluntari din 15 țări colaborează pentru buna desfășurare a evenimentului, iar 19 localități din Franța, Elveția și Italia și-au unit puterile pentru ca evenimentul să beneficieze de o organizare ireproșabilă.

Numărul spectatorilor? Peste 50.000 oameni.

La startul cursei, Radu va fi echipat cu pantofi Hoka One One, echipament de alergare Compressport, rucsac de munte Instinct Trail Inspired, telefonul Neffos X1 Max, camerele Garmin Virb 30 și GoPro Hero5.

Au mai rămas 7 zile până la startul competiției! Pe 31 august începe sarbătoarea mondială a alergării montane, iar 321sport va relata atât pe canalele proprii, cât și pe Discovery România.

Când știi că au mai rămas câteva zile până începe aventura 😀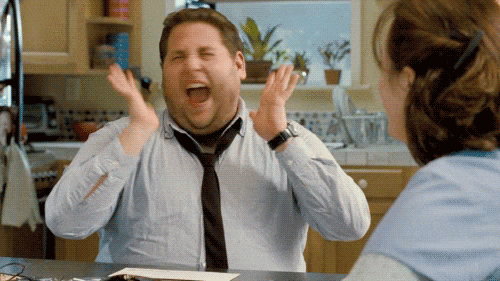 Iată cum va arăta proba OCC:
Până la startul UTMB puteți urmări episoadele Discover the World through its Marathons publicate până acum!